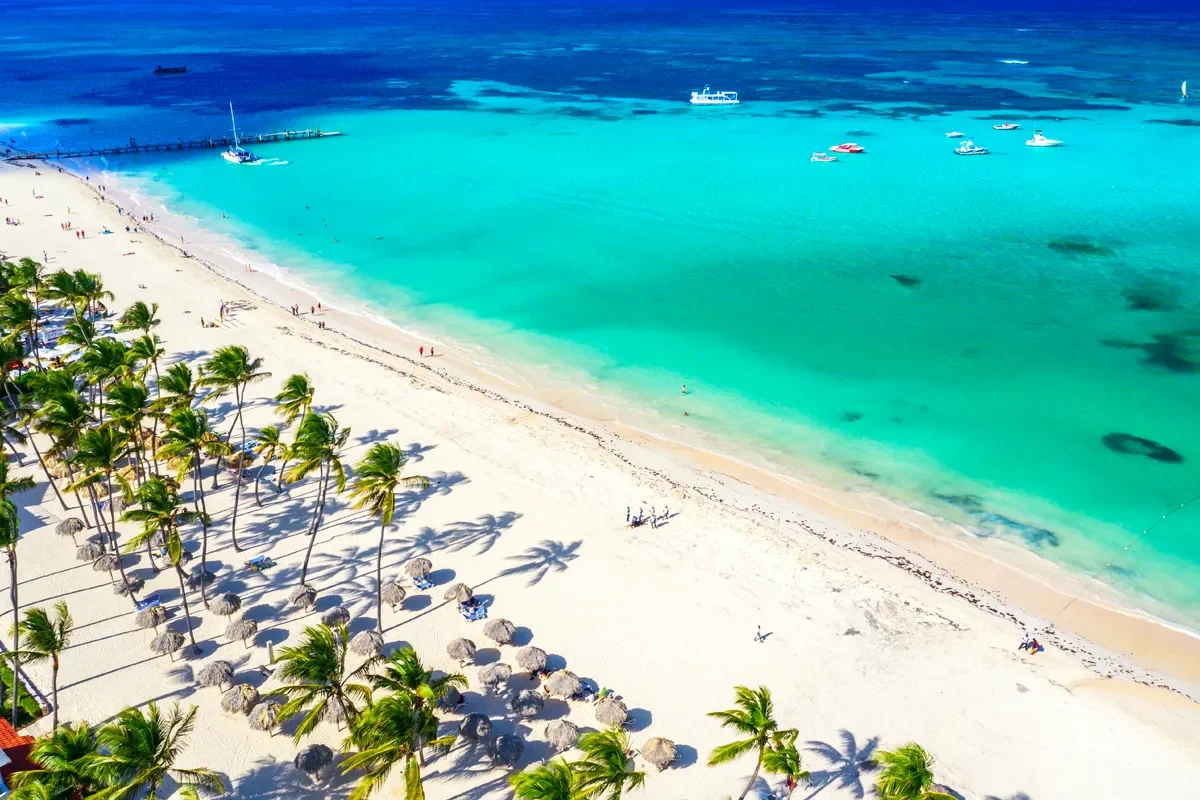 La Romana is a beach lover's paradise in the Dominican Republic on the shores of the Caribbean. It is packed with stunning beaches, picturesque views of nature, and lip-smacking seafood. If you plan a trip to La Romana, do not hesitate to go for it. It will meet your expectations of a perfect beach holiday.
When I visited La Romana on a cruise journey, my experience was out of this world. La Romana beaches are truly stunning, and exploring this place can help you learn all about the culture of the Dominican Republic. Read along to find out more about my experiences.
Top 4 Beaches in La Romana
As I was traveling on a cruise, La Romana was a port stop for two days. Thus, I had ample time to explore the beaches in this area.
Here are the four beautiful beaches visited in La Romana:
1. Bayahibe Beach
This beach has received the tag of a Blue Flag, which means it maintains a rich marine life and ensures clean seawater. The lush tropical vegetation line around the beach was something unique. I also saw people going swimming and snorkeling. Sunbathing is also good in this area.
2. Minitas Beach
This beach is located exclusively in the Casa de Campo Resort area and offers a stunning white sandy shoreline. The beach was filled with water sports lovers when I went there, and they were engaged in kayaking, water surfing, snorkeling, etc. This beach was slightly more crowded than others, as it was a prime spot from the cruise ship.
3. Playa El Caleton
If you are a nature lover, remember to visit this beach. It offers splendid ocean views, a serene environment, and relaxing sunbathing sessions in the afternoon. Moreover, I enjoyed terrific local food items like cooked seafish and local drinks in this region.
4. Dominicus Beach
This beach was close to La Romana, just a short drive away. I enjoyed the clear turquoise water in the sea and took strolls across the long sandy beaches. It is, again, a great destination if you are into swimming and snorkeling.
 Also, Read: What steps to follow book a msc cruise?
Overall Experience in this Area
As it was my first time in La Romana, I was not expecting much from it. I knew it was a beach station. However, when I stepped out, I noticed this area much more than just that. For instance, we discovered a quaint village in Altos de Chavón, which significantly representing Dominican culture and history.
If you want isolation and privacy, choose the off-season for traveling to La Romana. A few beaches had slightly murky water, mainly because of the water sports. Overall, it is a beautiful place to visit.
My Cruise Experience
I was on a cruise when I came to La Romana for a quick shore excursion. The experience of the cruise was extraordinary. It had great onboard activities and entertainment facilities. Moreover, its shore excursion effectively discovered some of the best La Romana beaches. Thus, a cruise trip can be perfect if you visit this place.
Are you looking for cruises to book for visiting La Romana? Here are a few suggestions based on my experiences:
Norwegian Cruise Line: This cruise line offers good Caribbean trips, including La Romana. You can consider the 8 nights cruises Exotic Southern Caribbean Cruise, where you will get La Romana as the 6th destination.
Royal Caribbean International: This is another famous cruise line you can consider. Its Bermuda & Eastern Caribbean trip again includes La Romana's Casa de Campo as a port stop.
Carnival Cruise Line: This cruise line again offers multiple cruise trips to the Caribbean, with La Romana as an essential part of the itinerary.
Therefore, as you can see, there are various La Romana beaches that you should explore if you are interested in beaches on holiday. As this article pointed out, I had a great experience exploring these beaches and partaking in fun activities. You can take a cruise to visit this place. CruiseBooking.com is a reliable platform for you to book your cruise holiday.
Also, Read: Best Things to do in La Paz, Bolivia